Christine announced another
invitation to poetry
, and this time her offer includes getting our poems on her blog plus an irresistible
I'll add your contributions all week and then on Friday I'll do something a little bit different for everyone who writes their own poem. I'll make a laminated prayer card for each participant with the photo below on one side and your own poem on the other and then mail it off to you! Yes, everyone. Even if you are one of my wonderful readers who lives in England, or Australia, or New Zealand.
Christine asks, "What stirs in you this autumn day as the season invites us to contemplate letting go?"
What stirs me?
Instead of the "Requiem for a Sunflower" she suggests, I'm going for
SUnFlOwEr rEQuiEm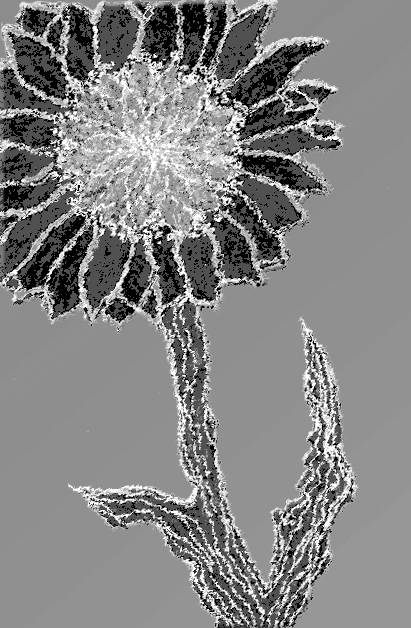 in the popular sense to eternally rest
is nothing I'd ever desire to test
fall every year brings us hope very blessed
as nature becomes fast somberly dressed
reminding us life always waits upon dying
the outcome all reasonable logic defying
equinox plus with this evening's full moon
September day twenty-six late afternoon
warm days cool nights as they wait to maintain
grace in the shadows, mercy in rain
this beach town's still Paradise sand and high tide
blaze into the world, please don't stay outside
instead of just settling reaching for the sky
celebrate God's bounty and abundant sweet supply
bread sent from heaven and fruit of the vine
community's nurturing right down the line
embracing this planet to shelter us and bear
everything we offer as we lift it up in prayer
church's singing cadence sometimes preaching up a storm
bidding Holy Spirit to enter and transform
blogging more for desert fire, theology, recall it?
get on out there, scratch for life don't ever ever quit
after sleep-filled months of darkened winter's dearth
finally in springtime arriving full of mirth
God's glory full incarnate declaring our worth
descends to us from heaven, yet reborn from the earth
in the popular sense to eternally rest
is nothing I'd ever consider the best
sunflower's requiem, our requiescat, too
not slumbering peace but creation's latest hue
astonished with rejoicing easter day returns
from the heart of the earth as all creation yearns
eternally in Christ sent into the world
resurrection banners triumphantly unfurled