Today's Friday 5: on overcoming
again from Sally, who blogs:
I am preparing this Friday 5 just before I take Chris into hospital for a cardioversion, right now we are all a little apprehensive. But this whole thing has got me thinking, so many of us are overcomers in one way or anoither, so many have amazing stories to tell of God's faithfulness in adversity. And so I bring you this Friday 5.
1. Have you experienced God's faithfulness at a difficult time? Tell as much or as little as you like...
Oh, yes—would that I'd someday learn I'm not in control! I'd really like to say lots, but it's already past 8:30 in Paradise and I want to get this posted.
2. Have you experienced a dark night of the soul, if so what brought you through?
Time, trust, intuition, insight, scriptures and sacraments.
3. Share a Bible verse, song, poem that has brought you comfort?
Out of a possible 2342,30498,2903,84.23487, I'll limit myself to just two today:
Shout to the Lord
, by Darlene Zschech
My Jesus, my Savior, Lord there is none like You.
All of my days, I want to praise
The wonders of Your mighty love.
My comfort, my shelter, tower of refuge and strength,
Let every breath, all that I am
Never cease to worship You.
Shout to the Lord, all the earth let us sing:
Power and majesty, praise to the King.
Mountains bow down and the seas will roar
At the sound of Your name.
I sing for joy at the work of Your hands
Forever I'll love You, forever I'll stand.
Nothing compares to the promise I have in You.
by Luise Henriette of Brandenburg,
Jesus, meine Zuversicht
, 1649, set to music by Johann Crüger in 1653; I'll cite three of the ten stanzas of Catherine Winkworth's translation I found on
cyberhymnal
:
Jesus Christ, my sure Defense
And my Savior, ever liveth;
Knowing this, my confidence
Rests upon the hope it giveth
Though the night of death be fraught
Still with many an anxious thought.

Jesus, my Redeemer, lives;
I, too, unto life shall waken.
Endless joy my Savior gives;
Shall my courage, then, be shaken?
Shall I fear, or could the Head
Rise and leave His members dead?

Nay, too closely I am bound
Unto Him by hope forever;
Faith's strong hand the Rock hath found,
Grasped it, and will leave it never;
Even death now cannot part
From its Lord the trusting heart.
4. Is "why suffering" a valid question?
Not only is it a valid question—Martin Luther cites suffering and persecution (even!) as one of the marks of the true church. No time this morning to answer this exam question more fully, but thanks anyway, Sally.
5. And on a lighter note- you have reached the end of a dark and difficult time - how are you going to celebrate?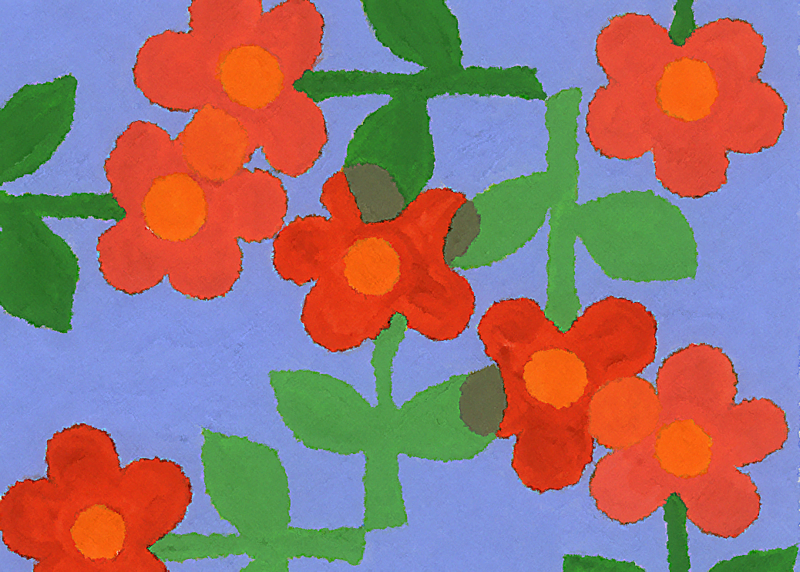 Great food, no calories or decadence barred, new or new-to-me clothes—funky, fancy or formal, maybe a special furnishing or artifact to display in my home, its secret celebratory meaning known and understood only by me—but this current, surprisingly long long, dark and difficult time hasn't even threatened to end yet, so I do those things anyway.
Bonus- anything you wish to add....
a) Prayers arising for you and Chris
b) from Revelation 2, to the angel of the church in Pergamum
2:17 He who has an ear, let him hear what the Spirit says to the churches. To him who overcomes, I will give some of the hidden manna. I will also give him a white stone with a new name written on it, known only to him who receives it.