seasons change Friday 5 for today
A really fun casual Friday 5 from ReverendMother, who realizes...
It's Labor Day weekend here in the United States, also known as Summer's Last Hurrah. So let's say goodbye to summer and hello to the autumn. (People in other climes, feel free to adapt as needed.)
1. Share a highlight from this summer. (If you please, don't just say "our vacation to the Canadian Rockies." Give us a little detail or image. Help us live vicariously through you!)
None—you would not want to try this existence vicariously, but I know I need a life and I'm workin' on gettin' one, so maybe you'd like to join me a few months down the line?!
2. Are you glad to see this summer end? Why or why not?
I always love the longer, warmer days; summer 2003 was the first summer ever I was happy to have end, and this has been the 5th in a row, but in my usual rationalizing mode, maybe my strategies to recover some life that makes use of my education and background finally will happen on autumn 2007's watch.
3. Name one or two things you're looking forward to this fall.
Check out my response to #2; related to #4, rather than a last trip to the beach I'm looking forward to more beach times since the beaches won't be over-populated—in other words, life will be more of a beach. Despite my concerns about time and grace not having regenerated a place in community and friends who know where I live, related to my gettin' a life endeavor, I'm preparing some projects I hope will happen if I'm still living in this geographical area.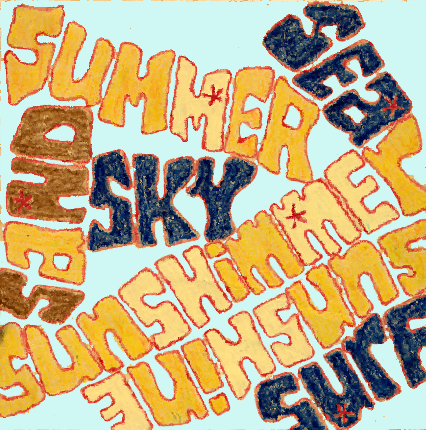 4. Do you have any special preparations or activities to mark the transition from one season to another? (Cleaning of house, putting away summer clothes, one last trip to the beach)
Switching out some clothes is routine prep; launder and iron all curtains; with each season I also change quilts and comforters on the beds.
5. I'll know fall is really here when
...we have our annual Reformation Sunday Talent Show & Ice Cream Social—in fact, fall will have been here for a month plus by 27 October.