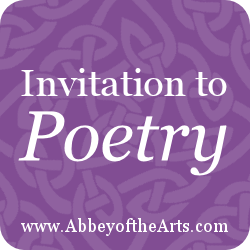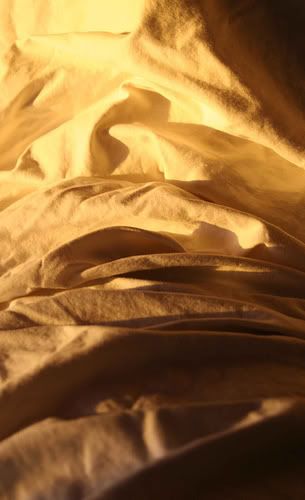 Christine of Abbey of the Arts offers
Rumpled Sheets
—another
Invitation to Poetry
. Particularly given that I live in a coastal desert where the weather is relatively mild year-round, these sandy-colored sheets could be about any season—no blanket or quilt visible in the picture, but I'm imagining one at the foot of the bed, or maybe that's fallen onto the floor.
Here's my poem:
urban, summery—full of hope
these sheets look slept-in but
surface appearances sometimes deceive
slept-in, rolled up in, or crumpled
from restless, too lonely nights?
now the bed is empty
oh, you know the pain's not in sleeping alone
sometimes a bed to myself feels "just right"
empty bed and starless dark sky
like almost every other early dawn
I'm in the kitchen waiting for daybreak
expecting the surge of hope each new day reveals
as intricate colors unfold, often surprise
I won't return to the rumpled bed 'til
its welcoming invitation
at end o'day
to pull the quilt over the covers
around my shoulders and wait again for
dreams I'll dare make true this time