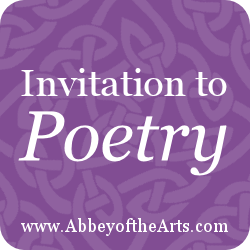 poetry party 10: welcoming this new year
Christine's words: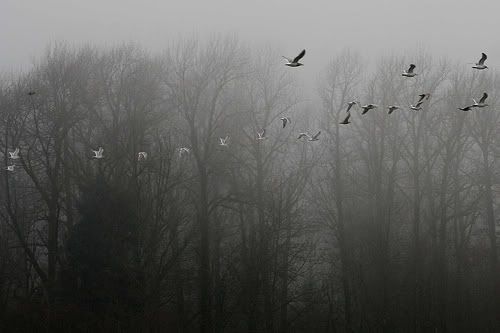 The photo was taken in Squamish, British Columbia on a foggy December day. I love fog because of its mystery, not knowing what is being cloaked in its mist. The New Year offers us new possibilities we may have no inkling of just yet, but we are invited to fly, our beating hearts and beating wings carrying us forward into the unknown. What does the new year evoke for you?
first, memories:
early morning summer fog crawls along Harwich, Pleasant Bay
later creeps inland from Salem Willows
and
surprisingly after a sunny morning
quickly Prospects up from Windansea—
on that same Saturday afternoon I pictured afternoon fog...
now, this new year 2008:
started in another cloud of apparently obliterated expectations
but next the Spirit remembered me into trusting
God who makes everything new
journeys alongside us
and surprises us with resurrection
often emerging through foggy haze
what does this year 2008 mean for me, for us?
new life despite and because of shattered pasts?
oh, yes! of this I am so very, very sure!