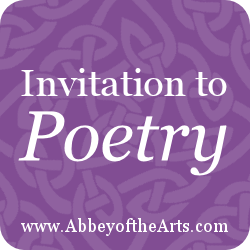 invitation to poetry: and a donkey shall lead them
I love Christine's intro to this very Pauline, extremely Jesus-y topic:
The image was taken at a sheep farm in Arlington, WA, about an hour from Seattle. ... I was most moved however by the donkey they keep in the pasture with the sheep. Apparently he provides some extra protection for them from coyotes because he bonds with the sheep and then his size scares away some of the predators. At one point the dogs had herded the sheep behind the donkey and the image made me smile. I was reminded of the Isaiah 11:6 quote "and a little child shall lead them." ... Where do you go when you choose to relinquish your own ego and follow a path that might seem foolish?
This time I'll be prosaic rather than poetic and begin by admitting maybe particularly since I'm woman, that ego-not ego brings such a constant, often bewildering, seemingly insolvable push-pull. I love the earthy roots of the word "humility" connecting us, binding us to the soil -
hummus
- safely (I'd hope!) securing us into the ground.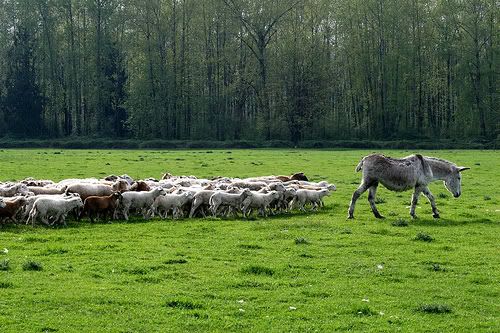 One of the greatest compliments I've ever received was from a woman who attended a church I served; she told me she was amazed I got the call because she had some awareness of their pretentious history and aspirations, and during my interviews I was "so real!" That's akin to being in the earth, the physical place where resurrection to new life of necessity must begin; being "real" (in Spanish the word spelled r-e-a-l means "royal"—Daughter of Heaven!) relates to letting go of the unnecessary layers of your self, freely allowing yourself to be seared by the fires of the Spirit of Pentecost, purified by the heat and born again from the ashes. Several places I've quoted "Endless Love," sung by Diana Ross and Lionel Richie; the recurrent phrase in the song, "and love, I'll be a fool for you," is exactly what God becomes for us in Jesus Christ. Both within and without the Church,
foolish
frequently is many people's perception of life in Christ. The Heidelberg Catechism explains how salvation history (and the liturgical year) moves from Christmas, with the mystery of Spirit in flesh, to Ascension, with the mystery of flesh in Spirit! May the example of Jesus Christ become our experience, as well!
Thanks for another wonderful opportunity, Christine!