Oh, Sally—thanks for another early one!
LBLF is Today's Friday 5 from Gal Blog Pals
Introducing this week's F5, Sally blogged,
When I began work here at Downham Market a wise friend told me that after one year I would see a few changes and sense God at work- years two and three would cause me to question and to wonder why I had chosen to accept the post here and in year four I might see the beginnings of something new.

And so with that in mind alongside yesterday's celebrations I bring you Friday 5 Looking back, looking forward...
Today I'm playing in the Green and Growing color of the Sundays in Ordinary Time, and Sally, this could not be more timely for me! Just this afternoon I told senior pastor at Left Right in the City Church, "I'm formally committed [=
scheduled
, that is] to staying here through July 29," and that's about the story of my now. Now to assess some of the past and dream of a future.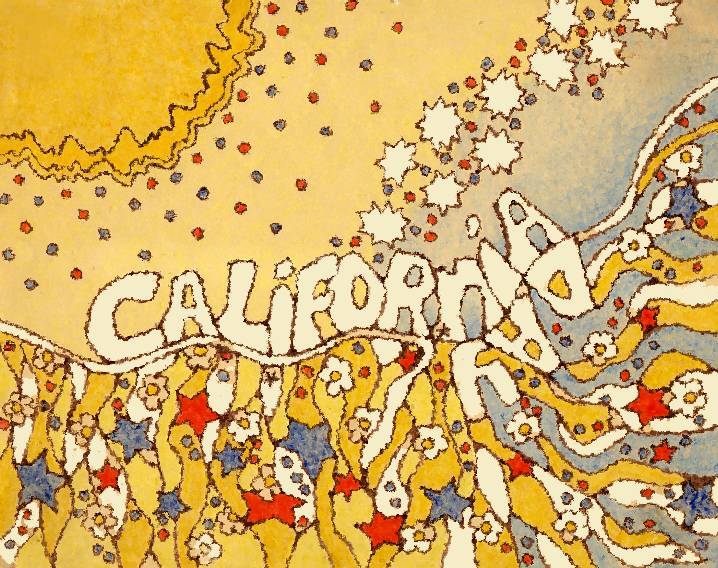 1.
Share a moment/ time of real encouragement in your journey of faith
There have been so many, but for the most part it's been the situations that affirm what someone told me long ago, that I needed to remain in the inner city. Don't want to get any more detailed than that right now, since I blog as myself. Oh, doesn't everyone? I needed to say, "I blog with my real name and actual location!"
2.
Do you have a current vision / dream for your work/ family/ministry?
Ideal vision: please see #3.
I'll also reiterate my final 5 answers to my winning
blog for April's 100 things
on the 100th day contest:
96.
to be a friend to many
97.
to learn to be alone with myself
98.
to salvage a life consonant with my education, skills and experiences.
99.
to make a difference in the world and in the world of the Church
100.
to be faithful to God's call for my life
3.
Money is no object and so you will.....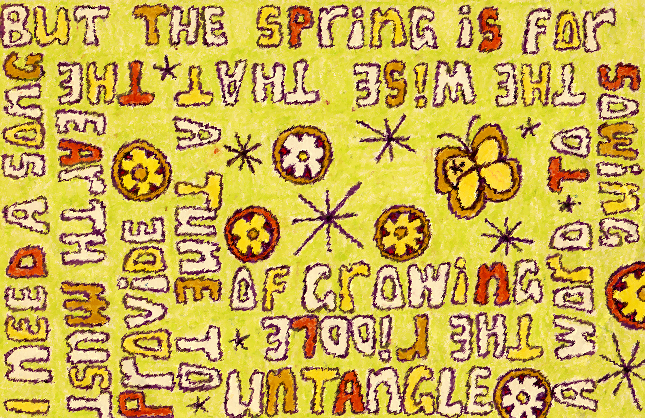 Help fund and write additional grant proposals (oh, hope that doesn't sound too bureaucratic?) for an inner-city arts-centered, inclusive, creative congregation and community that gathers together to socialize with great food and interesting conversation and worships together with countercultural, prophetic liturgies. We'd be affiliated with as many actual denominations or church bodies that were interested, but probably in a "friend" capacity rather than as a member congregation. We'd have an exciting panorama of on-site classes in many of the fine and applied arts. The building would be a rehab of a very old one or newly built, giving employment to skilled people who are un- or under-employed or have been marginalized somehow from the mainstream. More later on that dream.
4.
How do you see your way through the disappointments? What keeps you going?
Part 1
: I have a long history of automatically bouncing back and keepin' on keepin' on without giving enough thought to what caused the situation and what the outcome of continuing along the same path might be. Of course, many times this has been very effective, but sometimes it has not worked at all.
Part 2
: What I'm trying to do this time, and ask 1) what happened? 2) where am I - good, bad, or indifferent? 3) where is God calling me now and next? 4) how do I get there and who can I ask to go with me?
5.
How important are your roots?
What are my roots? Check my answers to #2 and #3...I've previously mentioned that I grew up in the inner city; by high school I had plans to become a social worker, though likely not a case worker or therapist. Partly because of that background, I constantly dream of living in an environmentally thriving, ethnically, racially and culturally diverse urban area that practice justice and celebrates differences. So much of that dream comes from my earlier life and lives, and also evolves from my own too-many experiences of exclusion and marginalization. I still think of parish ministry as a form of social work, though most of what I've been doing for these recent years has been in teaching, preaching and music ministries, so go figure!
6.
Bonus=what would you like to add ?
Thanks again, Sally!