A few months ago
I blogged that I wanted to make this now past winter as much of a time of hibernation as possible, which didn't happen to the extent I'd hoped, but as I commented on a friend's blog, at least it was more quiet and reflective than it would have been without that intention. Now I'm moving into my next plan: an inwardly reflective spring. Are there parallel words to estivation and hibernation for the seasons of spring and fall? Gotta research that one!
Lent
means spring; beginning on Ash Wednesday, for six weeks we observe the season of Lent, starting during the darker, colder winter, to prepare to celebrate the supreme festival of life, Easter. From
this March, 2005 blog:
Easter received its name from the Goddess of Fertility, and Easter is calendared according to the full moon and the spring equinox. Easter and spring bring to us the sight and the smell of fresh grass, rising again to visible life; in the ancient symbol of Easter eggs we find the paradox of a world hidden within a world; we have the power of grain gathered from all the ends of the earth, planted, harvested, shaped, baked and risen into leavened Easter loaves, coming to the Table of Living Bread to which Jesus Christ welcomes us, arriving at the communion Table as a whole loaf and then sacramentally broken in response to Jesus' command to us, finally distributed, shared among us and transforming us, as in the Name of the One both Crucified and Risen we become salt, leaven and bread for the world, as with our living we claim both the cross of Good Friday and the empty tomb of Easter dawn!
For the third year in a row, I was pianist for daily noon Eucharist.
MondayNoon Eucharist
Prelude:
Sinfonia No. 11 in G minor, 1723 - BWV 797 | J.S. Bach
Opening Hymn:
At the Name of Jesus
Closing Hymn:
Jesus, Thy Boundless Love to Me
Postlude:
Lamb of God | Twila Paris
...followed by
an afternoon trip across the mesa to
Target
--I'll photograph and post later the pair of golden yellow plates I got in what's sometimes the $1.00 section at the front of the store ($2.50 this time), and
Payless
Shoes, where I bought a couple pairs of footgear: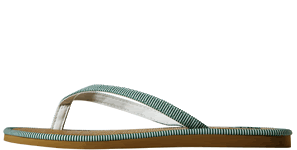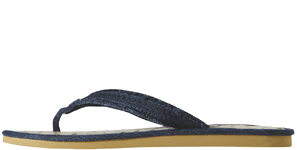 At the shopping center
I ran into a couple of people from Third Overflow Church! I haven't been there for ages, and it was wonderful to have a chance to talk for a few. I miss that community so much, and hope to get more opps there really soon.
TuesdayNoon Eucharist
Prelude:
Partita No. 1 in B-flat Major, 1726 - BWV 825 | J.S. Bach
Praeludium, "Moderato"; Menuet I, II: "Allegretto"
Opening Hymn:
Jesus Walked this Lonesome Valley
Closing Hymn:
When I Survey the Wondrous Cross
Postlude:
I Love You, Lord | Laurie Klein
After worship
, off to lunch at the local
Subway
for one of my favorites,
Oven Roasted Chicken Breast
plus bacon and lots of tasty veggies and condiments.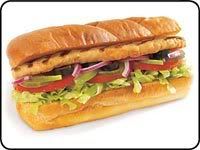 Lunch included a fun discussion about N.T. Wright's Theology Snacks in contrast to the more robust and complete Full Meal.
WednesdayNoon Eucharist
Prelude:
Partita No. 3 in A minor, 1726 - BWV 827 | J.S. Bach
Fantasy: "Allegro Moderato"; Sarabande: "Andantino con Moto"
Opening Hymn:
Fairest Lord Jesus
Closing Hymn:
When Israel was in Egypt's Land
Postlude:
Holy Ground | Geron Davis, 1979; © 1983 Meadowgreen Music
I spent a lot of time
thinking about Left Right in the City Church, since this was the first Wednesday of Lent I wouldn't be there.
ThursdayNoon Eucharist
Prelude:
French Suite No. 4 in E-flat Major, 1722 - BWV 815 | J.S. Bach
Allemande, "Allegro Moderato"; Sarabande, "Andantino"; Gavotte, "Scherzando"; Air, "Un Poco Allegro"
Opening Hymn:
Go to Dark Gethsemane
Closing Hymn:
Wondrous Love
Postlude:
Song After Sundown | Randall Thompson
During the footwashing
portion of the evening Maundy Thursday liturgy at Old Condo Shadows Church, I was sitting with Lorella (no surprise), and told her I needed minor foot surgery and wouldn't get my feet washed in public. Lorella asked me, "Would you let Jesus wash your feet?" Then, on the RevGals, I discovered someone had blogged, "Have you let Jesus wash your feet? Would you..." I'm not sure! Scott prayed my
Eucharistic Prayer
.
FridayMy blog readers
probably realize liturgy is among my passions, and I actually know something about liturgy, too! Historically and logically, the Church's practice long has been no Holy Communion between Maundy Thursday and the first eucharist of Easter (though the Anglican and Roman Catholic communions reserve the Sacrament); the final liturgy of the Triduum, the Great Vigil of Easter, whether observed Saturday evening for convenience or after midnight thus becomes the occasion for the glorious first Eucharist of Easter. Whatever, we decided to be a little less than purist, and on Good Friday, too, we feasted on the Bread of Life and the Cup of Salvation.
Noon Eucharist
Prelude:
WTC Book 1: Prelude and Fugue No. 14 in F-sharp minor, 1722 - BWV 859 | J.S. Bach
Opening Hymn:
Alas! And Did My Savior Bleed?
Closing Hymn:
Were You There?
After Friday's worship
I finally walked and prayed the Stations of the Cross. Pat had put together a wonderful group of suggested reflections and prayers and I'd intended to blog a little about them, but I don't have the paper he prepared here with me, so maybe later!
I used to love the now
apparently defunct tv show,
Starting Over House
, though I probably watched all of five or six episodes. On one of the segments they talked about masks, though I'm not sure they actually used the word
mask...
; over these too many years, I've frequently considered self-revelation in terms of how much, how soon, where and how. On the show the experts said hey, masks are fine for a while and certainly necessary at times. For how long, in how many places have I carefully hid my abilities, education and experience? Too, too many!
SaturdayThis morning
I finally boarded one of
Southwest
's
Boeing 737
's and flew into
Tucson
during the day for the first time ever! Coming into the city in the evening is like arriving at a private airport, but Saturday daytime, Tucson felt and looked like a real city, so just imagined how it'd be on a weekday!
I met Tigar
in person...
The lectionary code
on my theology and bible study blogs displayed some of the Easter Vigil lections, but there are altogether too many to fit in the specified table width (ended with "Ez" of Ezekiel!), so here they are from
textweek
:
Genesis 1:1 - 2:4a; 7:1-5, 11-18; 8:6-18; 9:8-13; 22:1-18
Exodus 14:10-31; 15:20-21
Baruch 3:9-15, 32 - 4:4
Isaiah 55:1-11; 54:5-14; 4:2-6
Ezekiel 36:24-28; 37:1-14
Zephaniah 3:14-20
Proverbs 8:1-8; 19-21; 9:4b-6
Psalm 136:1-9, 23-26; Psalm 46; Psalm 16
Exodus 15:1b-13, 17-18
Psalm 30; Psalm 19
Isaiah 12:2-6
Psalm 42 and 43; Psalm 143; Psalm 98; Psalm 114
Romans 6:3-11
Matthew 28:1-10
Almost Easter!