On SALT for the spirit, April announced a
100 things Contest!!!
At least two other Leah's have posted their lists; I'm Leah of
desert spirit's fire
, though I'm playing on this far by faith, my testimony blog. None of my lists are ranked, just blogged in whatever order I thought of them. A few are a little contrived, since I wanted to make the April 15 closing date; and, of course, none are complete—I just aimed for totals of 10.
"I have lived.." followed by 10 things
1. within a short walk of urban, suburban and rural beaches
2. in very inner city and very rural areas
3. above a banana warehouse, in Salem, Massachusetts in the Federal style Orne-Prince House (built in 1788) and in a triple decker
4. in three (3) parsonages
5. on foodstamps, handouts and hope
6. here and now in this moment and too much in an unknown future
7. without friends, family or community
8. in the shelter, nurture and provision of the Church
9. in intense pain and with abounding joy
10. baptized: for Jesus Christ and for the world
"I have witnessed..." followed by 10 things
11. Sunset and sunrise
12. Lunchtime in the Central Business District
13. birth and death and birth and death and birth...
14.
Jamestown, Virginia
- needless to say, as a tourist, since this year marks the settlement's 400th anniversary
15.
Promontory Point, Utah
- as a tourist, of course!
16. the Mighty Mississipp in at least a dozen places
17. breathtaking cruelties
18. shattered hopes: my own and too many others'
19. overwhelming sorrow: my own and too many others'
20. hope's resurgence: my own and others', as well
"I have heard..." 10 things
21. The
Boston Symphony Orchestra
in
Symphony Hall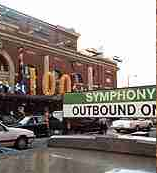 and at
Tanglewood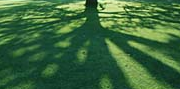 22. The
Utah Symphony Orchestra
in
Abravanel Hall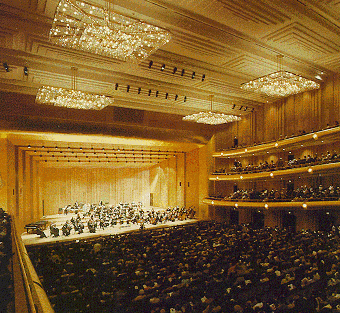 23. Silence
24. [and played] the Christian Müller
organ
in
St. Bavokerk, Haarlem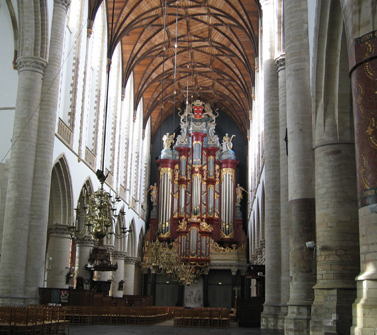 25. gunfire
26. falling snow
27. hurricanes
28. First light, noonday and last light birdsongs
29. The
Mormon Tabernacle Choir
in the
Salt Lake Tabernacle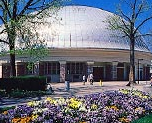 30. Lunchtime in the CBD
"I have lost..." 10 things
31. Too many friends
32. Meaning, hope and purpose
33. visions and dreams
34. trust
35. Too many jobs—good ones, bad and nondescript
36. one umbrella
37. one favorite Viyella scarf
38. my credit card
39. two pregnancies
40. my ability to organize much of anything very well—or did I ever have that ability?
"I have found..." 10 things
41. friends in surprising places
42. Hope and energy to make yet another new beginning
43. faithful friendships on the internet – one of the most surprising!
44. More than one $20 bill
45. being bright, educated and skilled does not guarantee anything
46. people often are far less compassionate and far more compassionate than I'd anticipated
47. meaning and purpose help keep you sane, but friends and community keep you alive
48. meaning, purpose and new hope
49. a taste for almost any kind of cuisine, ethnic, ordinary and/or unusual
50. my credit card, in my living room, after reporting it lost and getting the account cancelled
"I love..." 10 things
51. the Church—sometimes more than I love Jesus
52. the sacraments
53. the desert, the city, the seashore
54. worshiping with the larger church (judicatory assemblies, mission festivals...)
55. colorful, well-designed textiles and pottery and stoneware and all such related—outstanding graphic design in general
56. preaching and teaching
57. performing on the piano in public
58. socializing with friends and strangers
59. talking! And listening.
60. casual clothes
"I can..." 10 things
61. play 27 Beethoven Piano Sonatas to public performance level
62. duplicate almost any recipe I've eaten out of my imagination (and a few essential ingredients)
63. parallel park on less than a dime
64. drive a stick shift
65. turn out some astonishing freehand graphic art
66. create sometimes amazing digitized graphic design—thanks,
Adobe
! "Thank You" to my many software instructors, too.
67. create a mood on the piano
68. play almost any song by ear
69. find the most implausible and improbable excuses and explanations for any human's behavior on the planet
70. mediate any disagreement imaginable
"I loathe..." 10 things
71. Lima Beans
72. being alone anywhere – gives me ultra-major anxiety
73. being misunderstood
74. miscommunications
75. egregious vulgarity
76. ignorance and stupidity
77. dry sandwiches—hey, I'm the mayonnaise queen!
78. lost luggage (happened just once, in Cleveland)
79. dropped calls
80. slow downloads – these last 2 aren't real big deals, just needed to finish the loathe list
"I hope..." 10 things
81. for the
UCC
,
ELCA
and
PC(USA)
– all church bodies trying to contain more diversity than any human institution can hold – an ability to live and thrive with an exceedingly rich mixture under the sovereignty of Jesus Christ.
82. for a tomorrow for everyone
83. for Jubilee Justice for the world
84. for peace in our time
85. to learn the remaining 5 Beethoven piano Sonatas
86. faithfully to discern God's current call to me
87. to find a community that celebrates my gifts!
88. to help God change the world
89. to shed tears of sorrow and cry tears of joy again
90. to shed this anxiety
"I am trying..." 10 things
91. to forget
92. to remember
93. to be my own best friend
94. to pray more often with greater trust
95. to simply read – not study – scripture far more frequently
96. to be a friend to many
97. to learn to be alone with myself
98. to salvage a life consonant with my education, skills and experiences.
99. to make a difference in the world and in the world of the Church
100. to be faithful to God's call for my life