location location location...Friday 5 from the RevGals
For today's Friday 5
, Singing Owl asks, "Tell us about the five favorite places you have lived in your lifetime. What did you like? What kind of place was it? Anything special happen there?" I'm not quite convinced any of these qualify quite as favorites, and I'd love to write lots about all these and others, but due to time constraints will say just enough to be suggestive, but each one would make a great separate blog topic. I have pics for each point but haven't organized my photobucket account well enough to retrieve them on time, so here's my play for today.
1.
Boston's North End: basic studio with full kitchen, 3/4 bath--a block away from the Prado with the statue of Paul Revere with his horse that was a few yards away from the back end of Old North Church (of Paul Revere fame). I lived there as an undergrad and then for the year I substitute taught in the Boston Public Schools.
2.
The Orne-Prince House [1788] in Salem, MA: top level of a 3-story Federal style house, and this
Cat's Meow
collectible almost exactly matches; the only difference is the windows in our 3rd floor were 6 over 6 like in the 1st and 2nd floors—even the yellow clapboard siding is identical!
3.
3 parsonages: almost mindless living, but bummer in that I couldn't do much of my own decorating style in terms of painting, customizing the interface, etc., but it was great to have yard and exterior regularly maintained.
4.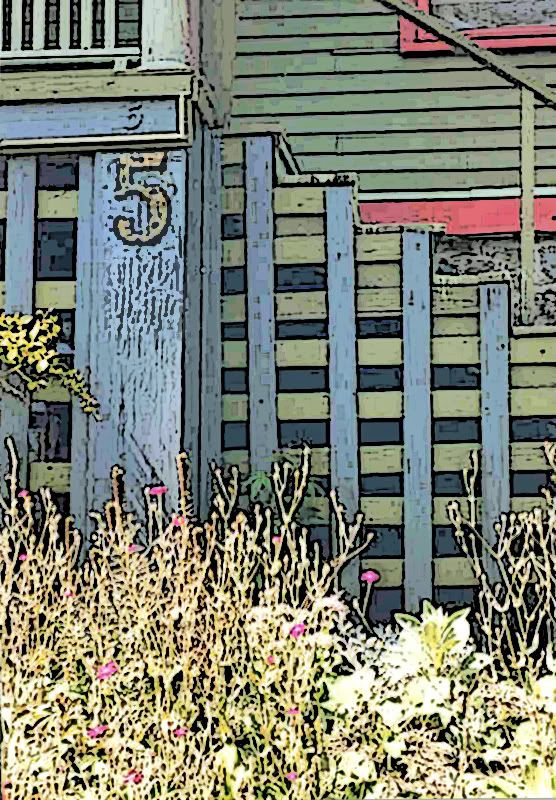 In the Dorchester section of Boston during summer 2000, just before I returned to Paradise, probably for only a year. This is called a Philadelphia style house; I lived on the 1st floor so Nick, my friend and the owner of the house who lived upstairs could have a lot of freedom to come and go while he again was trying to renovate it for again another tenant. Nick had attended the church I'd served not that far away and over the previous couple of years we'd become good friends. Lots more to say, but that's enough for purposes of this blog.
5.
Right (technically Left) here in Paradise: again on a 3rd floor, this time a 64-unit complex and this time it's a coastal desert close to the ocean for walks on the beach, not far from the hot desert with its promise of spectacular newness, a short drive from the mountains and not far from the international border. Here we regularly get weather forecasts for 4 different climates: coastal, inland, desert and mountains.