RevGals fireworks 5
From across the pond, Sally says:
From my short stay in Texas my memories of the celebrations are of fireworks and picnics, one year we went in to central Houston to watch the fireworks and hear the Symphony Orchestra play, we were welcomed and included, and that meant a lot! So lets have a bit of fun: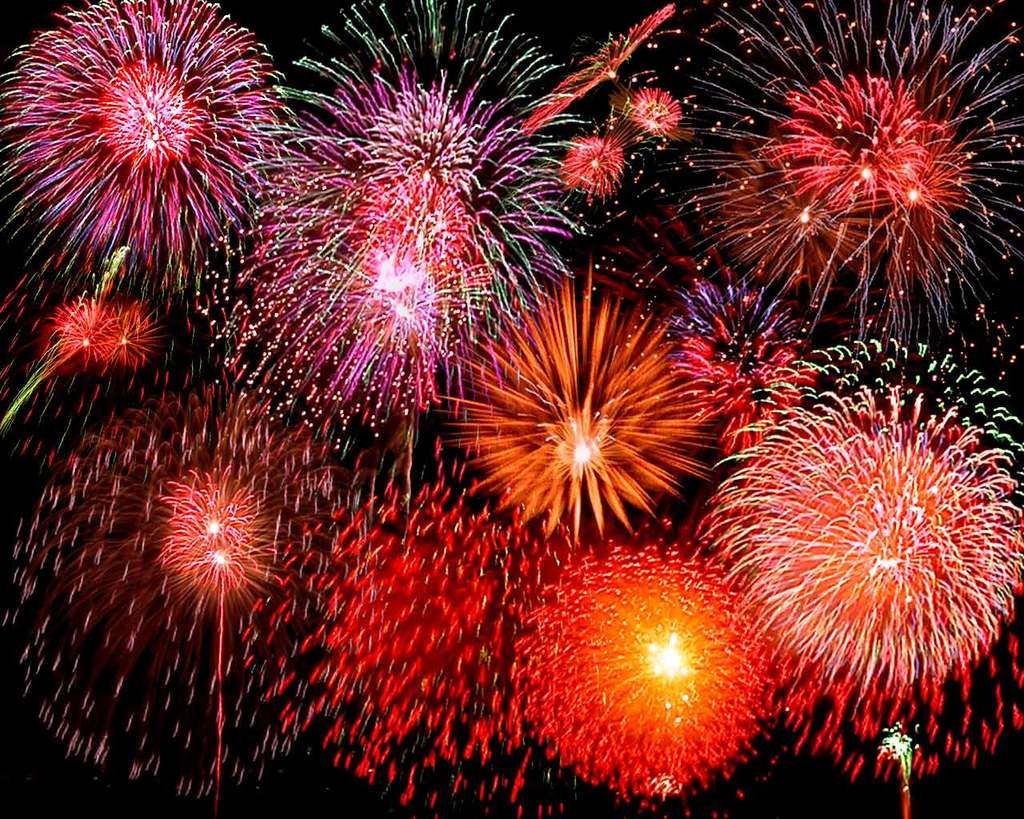 1. In some ways they're basically the same with festive food and fun, but I usually think of BBQ's as including grilling something outdoors and picnics featuring mainly cold food with anything warm or hot carried in at that temperature rather than heated on-site. I'll take either, as long as the food tastes great and there's lots of conversation.
2. Since I live in a beach-laden area and also lived near the beach on the east coast, I'll take home for the 4th. For other sunny summer days spending some time at the beach can be cool, or warm or hot (as circumstances may have it), though our beaches are sandy and I don't care for sand in my food...better yet, a picnic at a table in a park. Lots of them have BBQ pits, and it's fun to grill right there at the park.
3. I adore fireworks! And thanks so much for the wonderful photo! This evening I'll get to attend Summer Pops concert at the Embarcadero (I know the family who does the Symphony's videography, and as a leftover(!) from their original agreement they still get a package of front-row center champagne table seats for each concert), so we'll have live music followed by fireworks over the water. After selected major league baseball games we also have fireworks.
4. Because so much of the music that accompanies local parades tends to be tawdry and the floats can be not great, I'm usually indifferent, but a few years ago on The Other Coast I was one of the artists for the local Assemblies of God congregation for their entry in the Cranberry Days parade. Although I didn't do much in the way of original art, but mainly outlined some stuff for people to paint (most likely I painted a bit, also), I enjoyed watching my creativity parade through town!
5. For my essential Independence Day music, I love playing Stars and Stripes Forever on the piano (I have a plain arrangement I've enhanced and added pianistic bells and whistles to) or with a good symphony orchestra or excellent band.